One has to wonder if, when Ray and Mary Alice opened their first Esso station in Fishersville, VA in 1967, they would have been able to predict the growth and evolution their business would see over the next 50 years. As it changed shape over the decades from full-service Esso/Exxon station to Ugly Duckling vehicle rental service to used-car sales lot and more, one strength of our company made itself apparent: towing.
In 2007, we doubled down on what we do best, reducing our services to full-service towing, recovery and roadside assistance. Shortly thereafter, we committed to a contract with AAA that gave us space to operate not only west of the Blue Ridge mountains (in Augusta County) but also east of them, in Charlottesville and the surrounding counties of Nelson and Albemarle. This led to Drumheller's becoming a preferred provider for AAA with a customer satisfaction rating over 96%. With our current fleet of 22 trucks and minimum of 14 tow operators and battery technicians, we at Drumheller's vow to ensure total satisfaction at the end of your time with us.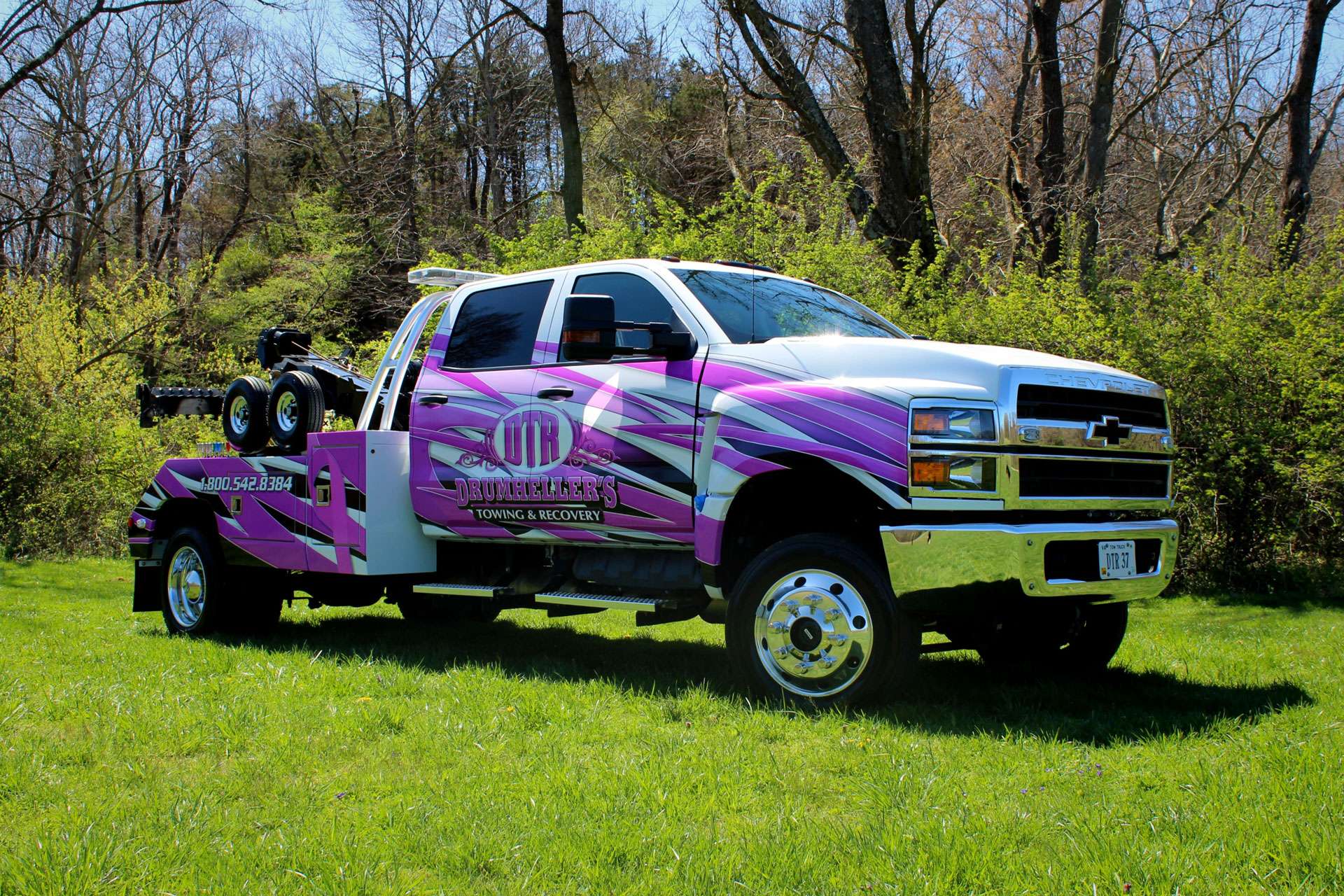 In addition, we are members of the VATRO, TRAA, and the BBB, we support the NFIB and the International Towing and Recovery Museum. In 2019 American Towman awarded us the American Towman 100 Award for being one of the 100 largest fleets in America. They also awarded us the American Towman Trust Award. In 2019, we won the coveted AAA National Service Provider of Excellence Award, and were chosen as one of four companies out of ten thousand AAA providers in the US and Canada.
WHAT OUR CUSTOMERS ARE SAYING...

Thank you for making a very scary situation easier and for getting my son back on the road safely! I appreciate you!!
– Kiana M.
I have used the great folks at Drumheller's many a time and am always impressed by their timeliness, knowledge, and professionalism. Just had Ken come out to assist with one of my vehicles and the experience was great per usual.
– John D.

I am a new customer who found your company on Google and was extremely pleased with the quality of service. I want to thank you for your prompt attention and compliment your friendly driver who got me on the road.
–Thomas M.